This course will give you a new outlook on how to apply critical thinking to solve day-to-day problems. This skill can be used in everything from complex business challenges to everyday life problems to make better more-informed decisions.
What you'll master in this free online module on critical thinking
This free online course hones in on the first — and most important — part of any analysis of recurring or polarising problems in life or business: critical thinking.
You'll learn a repeatable process to look past mere symptoms to get at the core of the problem and identify the real root causes of recurring issues in order to find solutions that encourage success.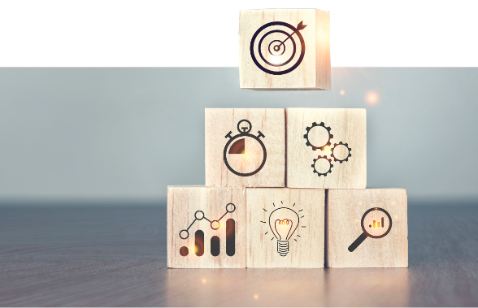 A new, more-analytical approach for analysing difficult challenges
If you feel your critical thinking is stuck and you keep going in circles on problems in life and in work, this free online course could be the analytical breakthrough you've been seeking.
Get started now and improve the way you solve problems and make decisions every single day.
4 powerful lessons to help you become a better problem solver!
There's every chance you are already a pretty good problem solver! But that's not to say you can't dig deeper into the thought patterns behind critical thinking.
This free online course consists of four short classes designed to help you improve your problem solving skills. The course will teach you how to critically analyze logic statements to better understand the rationale and underlying assumptions behind the people making them. It will then teach you how to deconstruct two opposing logic statements to offer clarity and logical outcome suitable for all parties.
Lesson titles include Introduction to Critical Thinking, How to Think Critically, Critical Thinking Solutions and Problem Solving Solutions.
Successfully complete the course and you will also receive a special discount to enrol in our Black Belt in Thinking Program. This online program takes the critically thinking skills shown in this course to a whole new level.
Get started now and improve the way you solve problems and make decisions every single day.
Start Course Now
You will be sent an email with the subject line 'Thinking Differently Online Course' to commence the training program. Please check your spam folder if you do not receive the email within a few minutes.
Questions: email [email protected]