This course will give you a new outlook on how to think clearer and understand day-to-day challenges better. Critical thinking can be used in everything from complex business problems to everyday life issues to make better, more-informed decisions.
What you'll master in this free online module on critical thinking
This free online module is the first (of five) modules of our Thinking Foundations course. The course will teach you how to construct and critically analyze logical statements to better understand the rationale and underlying assumptions behind what you, and others, say and do. You will be able to think clearly and quickly to identify the cause-and-effect relationships behind the statements and actions people make.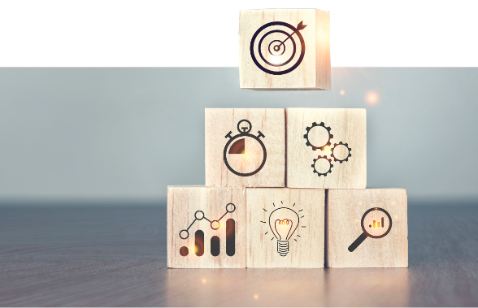 A new, more-analytical approach to thinking
If you feel stuck and you keep going in circles on problems in life and in work, this free online course could be the analytical breakthrough you've been looking for.
Get started now and improve the way you solve problems and make decisions every single day.
Is this module right for you?
There's every chance you already have confidence in your decision-making and problem-solving skills! But that's not to say you can't dig deeper into the thought patterns behind critical thinking to upskill in this arena.
This free online module hones in on the first — and most important — part of any analysis of recurring or polarising challenges in life and in business: critical thinking.